The president of the National Olympic Committee of Armenia, Gagik Tsarukyan, has received the members of the Armenian Gymnastics team and the head coach, Hakob Serobyan, recently returned from the European Championship.
During the meeting the NOC president congratulated the Armenian gymnasts as well as Armenia's best athlete of the 20th century, the honorary president of ANOC, the president of the Armenian Gymnastics Federation, Albert Azaryan, on the excellent result at the European Championship.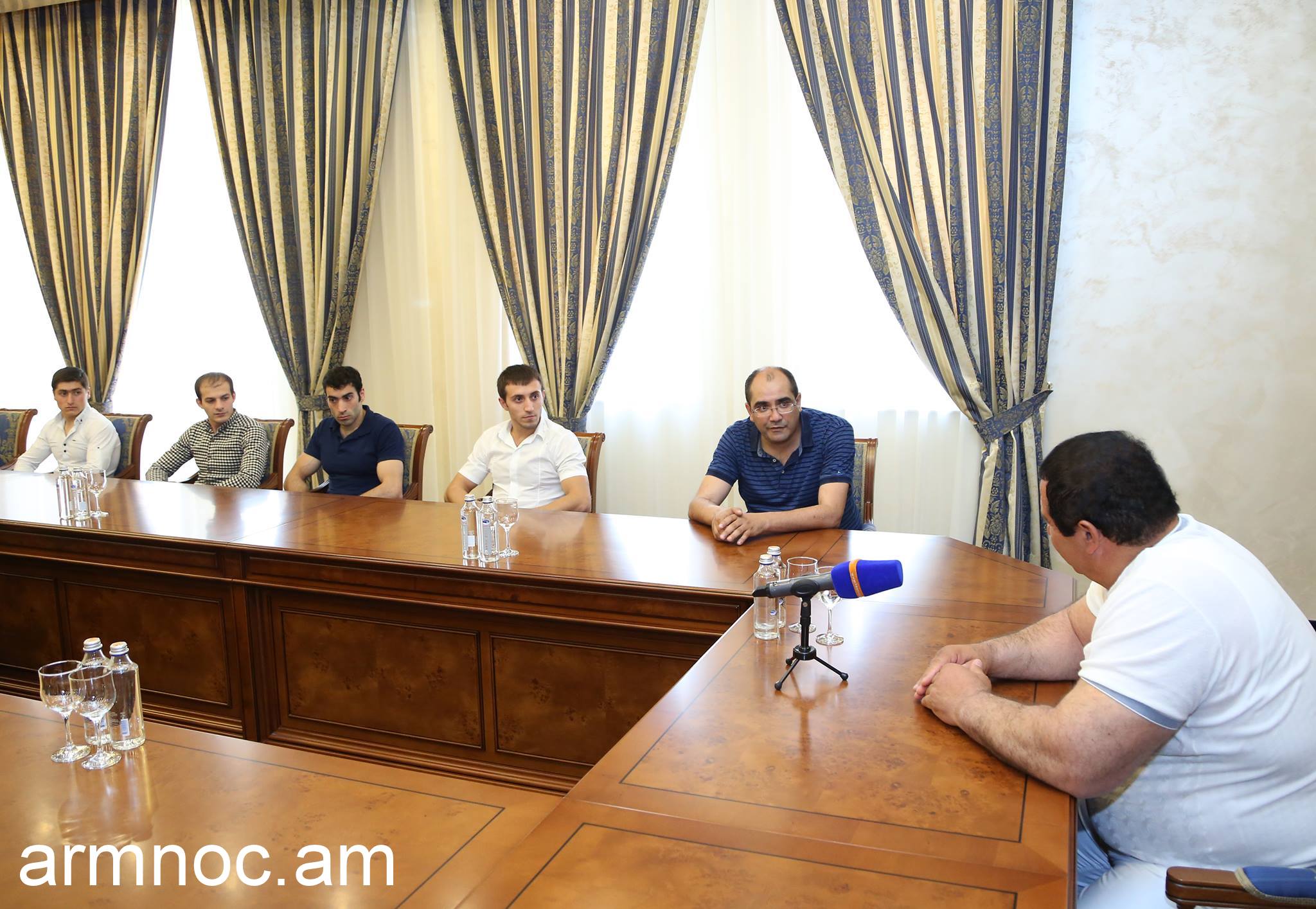 "When I see such talented athletes who uphold the honour of the Armenian nation I feel proud of being Armenian. I congratulate you all. We have already got the expected result. You should invest more energy to please your parents, coaches, our nation and us. And you are very close to it. In your coach's eyes I can see the joy that he is feeling. Your success is his success. You are always in the centre of our attention. Any question or request won't remain unanswered as it has never been. We are with you," said ANOC President Gagik Tsarukyan.
At the European Gymnastics Championship the Armenian team members conquered one gold and three silver medals. Harutyun Merdinyan became a European champion on the pommel horse and Artur Avetisyan conquered gold among juniors.
ՀԱՕԿ լրատվության բաժին
ANOC press service