The Armenian weightlifting teams arrived in Yerevan.
Despite of the late hour Yerevan Zvartnots Airport was full of people. Fans came to greet the Armenian weightlifters who had admired everyone with their brilliant performances at the European Championships in Forde, Norway.
President of the National Olympic Committee of Armenian Gagik Tsarukyan as well as Armenia's Minister of Sport and Youth Affairs Gabriel Ghazaryan came to personally welcome the best European weightlifting team.
On the eve the Armenian weightlifting team had placed first with conquered medals. The Armenian weightlifters had captured 8 gold, 7 silver and 3 bronze medals in Forde. Turkey had placed second and Ukraine- third. The Armenian women's weightlifting team had become a European team winner scoring 449 points and the men's team had placed second.
Photos – here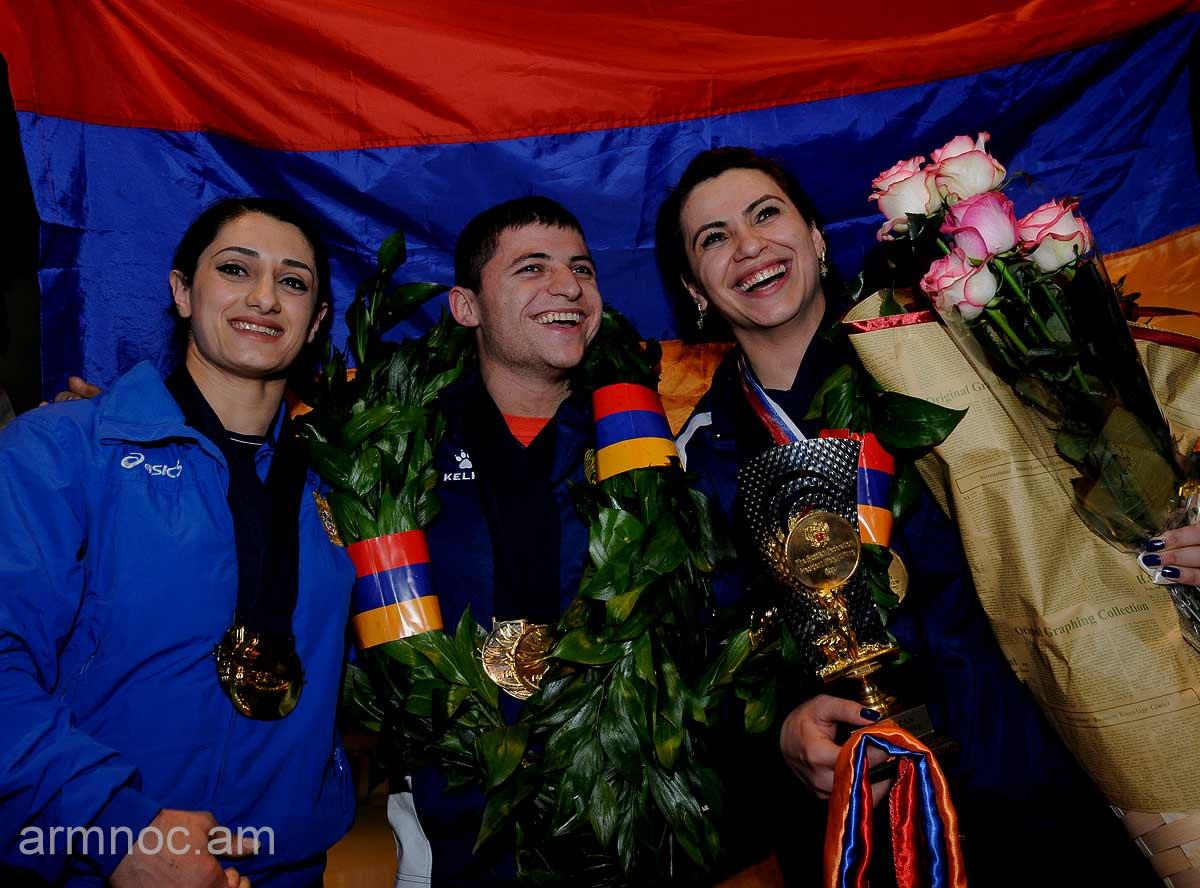 ANOC press service